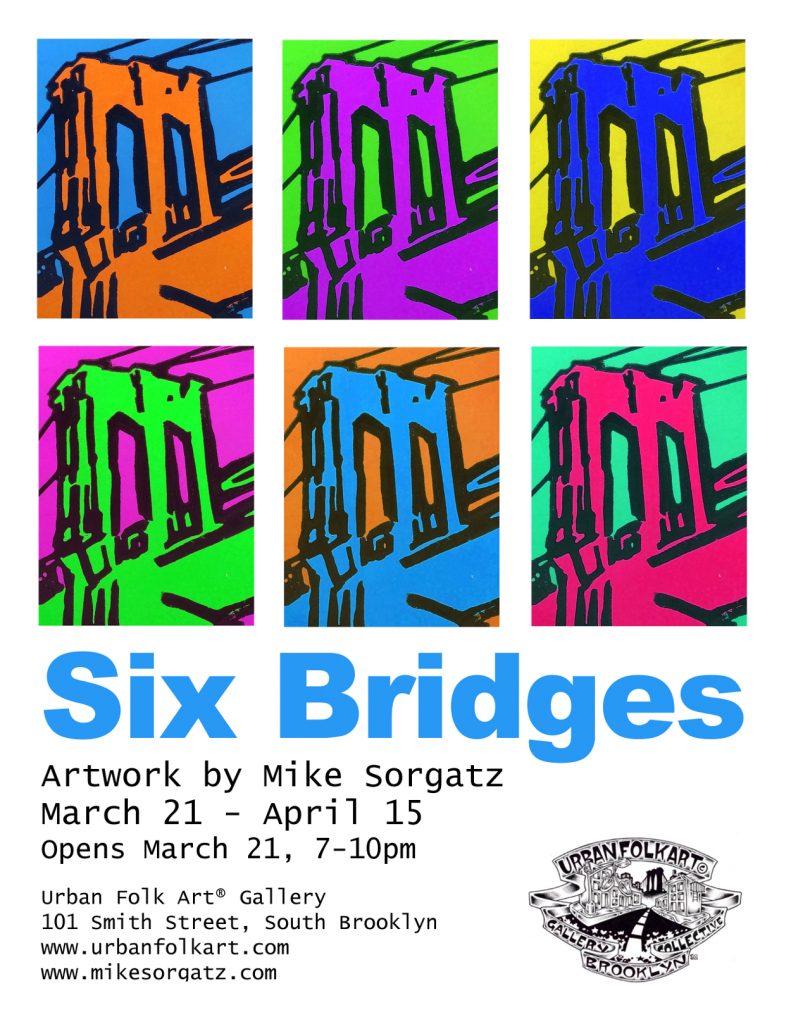 Urban Folk Art® is proud to present Brooklyn Based painter and printmaker Mike Sorgatz.
Opening Fri March 21st, 7-10pm
work up until April 16th
Six Bridges is a collection of recent artwork which includes paintings and a new series of prints. My work is about the way we engage and identify with our environment. I'm inspired by the everyday objects that surround us and with the process and materials of art making. In other words, I like to build things and get my hands dirty. For me, art is about making things. Creating a picture is a physical act. I like to feel the paint, putting it on thick with a knife or scraping it down to the support. It's a dynamic process, fluid and improvisational.
https://www.facebook.com/events/1426904957556186
101 Smith Street (near Atlantic Avenue), Brooklyn NY 11201